We all know that a highly motivated team is a highly productive team. But what happens when one of your team members or all of them loses their spark? Where do you go from there? Well, I'm glad you are here because, in this blog post, we'll dive deep into the 3 reasons why your team isn't motivated and what you can do to get your team back on track! It's a must-read you do not want to miss! But first, as a first-time team leader, you need to be equipped with the right tools, so start by downloading my FREE guide to thrive in your new role!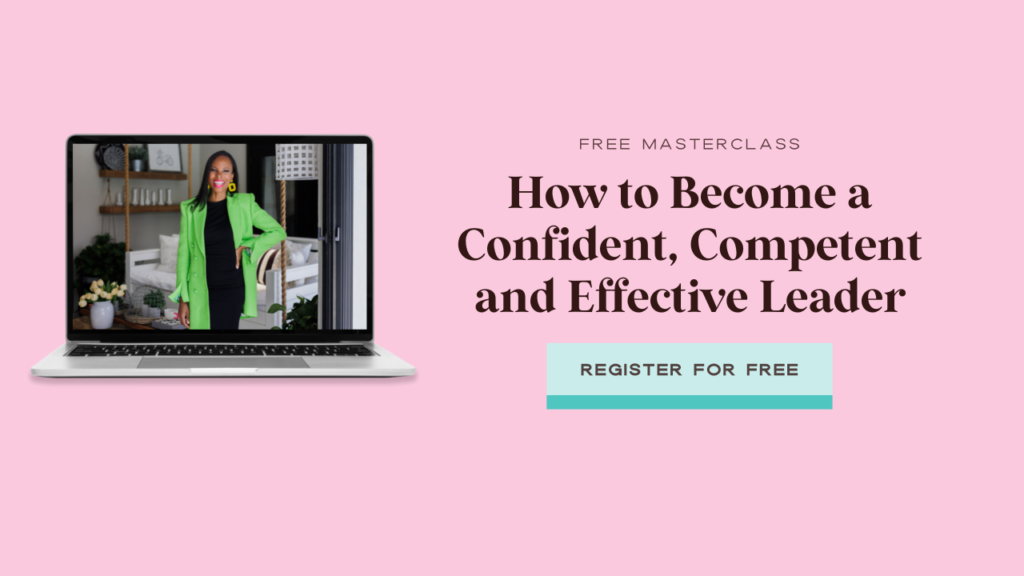 Why Your Team Isn't Motivated
A lack of motivation is often a symptom of an underlying issue within your team or department. While it's necessary to acknowledge the problem, your focus should shift towards finding solutions.
In my experience coaching first-time team managers, I've found that most of the time, employees lose their motivation for reasons that have nothing to do with salary and benefits. In fact, according to forbes.com, in 2023, most employees are looking for a better work environment, culture, and team recognition. So, if you're in this boat, don't feel lonely. It's a common issue that happens in most teams, especially in unprecedented times like this. But, moving forward, we'll focus on knowing the root cause to work on the effects. I've found that there are three common reasons why teams are not motivated:
Unclear expectations
Lack of career progression conversations and plans
Lack of connection to their manager
We'll explore each of these and how you can fix their effects.
1. Unclear Expectations.
Unclear expectations are one of the major culprits when it comes to a lack of motivation. It feels like standing at a crossroads, wondering what you should be doing and what your manager expects from you. When your team is not aware of what you expect from them, they can feel lost and disconnected from you… wandering in a land with no destination.
How do we fix this issue?
Make sure you're clear about your team's expected roles, responsibilities, results, and goals.
Add communication to the mix, check in regularly, and ensure everyone is on the same page.
Keep your expectations realistic, ensuring your team member's goals are achievable and within their possibilities.
Tie your expectations to metrics. I always liked that quote: "You can't improve what you can't measure." So make your employees aware of their responsibilities and impact on the team's performance and shared goal.
Be open to feedback. As a first-time manager, encourage your people to provide feedback. After all, they're the ones on the operational grounds tackling day-to-day activities, so motivate them to participate and give feedback on their work, trying to be receptive, asking questions, and closing the loop to avoid any confusion or assumptions.
I know this may seem like a lot of work, but the good news is that you don't have to do it all alone. In my NMA program, I teach my students a roadmap to set clear expectations, so check it out and become the impactful manager you are meant to be 😉
2. Lack of Career Progression Conversations and Plans.
Imagine a scenario where you're constantly working on your day-to-day tasks, but you have no idea how your work is helping your future within the company. Not looking well, right? So, imagine how this lack of conversation is making your team feel. The second reason why your team isn't motivated is they don't see a clear path for growing in the company; they don't have a clear idea of where they're going and end up doing the bare minimum with low or no motivation at all.
So, how do we fix this feeling? Try these 3 tips:
Have consistent one-on-one meetings with your team and bring up the subject of career goals. Try to highlight how their work aligns with the team's goals and the company's objectives. In this conversation, you want to give them space to voice their needs and wants and take notes to follow up on future meetings.
Provide opportunities to develop their skills. Listen, if there's something that can help increase your team's motivation, it's learning something new, so keep an eye open and provide guidance on new learning opportunities. Also, encourage them to have the initiative to reach out when they see opportunities for learning something new.
Make a plan with them. Be transparent about this person's trajectory and future in the company by making a plan with them, considering their vision, and aligning their expectations with the company's and team's goals and objectives. Having a clear vision and roadmap will help your employees get the motivation to achieve that plan while going the extra mile on their jobs to get there sooner.
Have you ever made or talked about career plans with your team? Comment below what the most important aspect is when addressing this conversation.
3. Lack of Connection to Their Manager
As human beings, we thrive on relationships and the bonds we make, not only on a personal but a professional level. So, one of the reasons your team isn't motivated can be a disconnect from you as their leader. Not only is it an effect of lack of motivation, but not having a bond with their manager can make people lose their trust and engagement with their work or team and affect job satisfaction overall.
So, how do we fix this lack of connection between you and your team? Try these tips:
Make sure you're approachable, supportive, and open to feedback; that way, they will see you as a true leader and someone they can trust to guide them. A great way to create a bond is through team-building activities, where you can focus on addressing the "elephant in the room" and draw action plans to change the situation.
Get to know your team members personally and understand their strengths and areas for growth. Communication is a big step to creating a connection with your team, so promote an open and safe space for your team to voice their opinions and encourage them to take continuous improvement initiatives.
Create opportunities to interact with your team outside work, like social or volunteer work, celebrating birthdays, or team accomplishments. These initiatives can help employees feel supported and part of the team, as well as create a bridge between you and them.
What other ways have you tried that make a difference in your connection with your team? Comment below!
As you can see, there might be several reasons your team isn't motivated, but find the root cause to work on the effects and, like Albert Einstein said, "try different things to achieve new results." Use these tips as a starting point, but sauce it up with your own personality and leadership style!
Remember that team leadership can be a scary path to walk by yourself, so if you're ready to join a community of professionals who want to make a difference and impact their teams, check out the NMA program and see if the time is right for you!