Updated September 26th, 2023
As a manager, one of the most essential skillsets you can have is learning how to set expectations for employees.
With that said, it is also one of the hardest things as a manager you will have to do. It can be hard to ensure not only that you clearly communicate the expectations you have but also meet them with an understanding from your team member.
I know this is a pain point for many new managers, and if you're reading this, I'm assuming you are struggling with setting clear expectations for your employees.
Let's get started with five tips to help set clear expectations as a manager.
Before moving forward, I highly recommend downloading my FREE Guide to Being An Effective Team Leader, where you'll learn the five actionable steps new managers must take to gain clarity, build relationships, and lead their new teams effectively.
Tip #1 – Think about capacity
When setting expectations for employees, the first thing you must consider is who you are speaking to, where that person is in terms of where they are with the company, and if you need to talk about the outcome or activity.
When I say think about where someone is in the company, if someone is new, speaking with them about expectations will be a different conversation than talking with someone who has been with the company for a few years.
Taking into consideration that talking to the team member about the outcome or activity will be drastically different conversations as well.
Talking to a team member with a higher role, such as solving complex problems, will need a conversation focused on the outcome.
Whereas a frontline team member or a new hire will need to have expectations in terms of step-by-step activity to get their job done.
Tip #2 – Think what, when, why
I know this seems so simple and basic, but when setting expectations for employees keeping it as simple as possible will help make the most sense when it comes to setting expectations.
A few questions you can ask yourself when setting these expectations regarding the what, the when, and the why are
What
What specifically do you want to see this person do?
What examples can you use to articulate your point so it really makes sense to the person you are speaking with?
When
When do they need to complete these tasks?
When do they need to start implementing the changes that you are suggesting?
When they get stuck, what do you want them to do?
Why
Why am I asking this person to do this?
Why does it need to be completed by this date?
The why is probably the most important when it comes to setting expectations because you are giving the person you are speaking with context. Instead of just giving orders, you include them into the tasks why.
Tip #3 – Clearly communicate your expectations
Now that you have taken the time to think about who you are speaking with and outlined the what, why, and when of your expectations, it's time to communicate them to the other person.
My biggest suggestion is to take notes so you don't forget anything.
Some people think taking notes to a meeting is a bit foolish, but I think it's foolish not to take your notes with you. Having a page with what you want to cover in your meeting, so nothing is left out and you are crystal clear when expressing your expectations is smart.
When you prepare, it shows you are serious and will allow you to be more articulate and get to the point instead of trying to remember everything you want to say.
Tip #4 – Reasonability check
After you have clearly communicated your expectations, check in with the person you are speaking with by asking if what you are asking sounds reasonable.
Giving someone the chance to voice their opinion lets them feel seen and heard. Even if you disagree with what they are saying, it still gives them space to tell you what they think.
Another reason you want to ask if your expectations are reasonable is that maybe you don't have all the information, and what you're asking is unreasonable for reasons you are not aware of.
If you request to make a task, it is not negotiable. It is crucial to find out what obstacles this person might face so you can implement a plan to complete the task.
Tip #5 – Provide feedback
Setting expectations is not a one-time conversation.
Providing feedback and constantly putting in the effort will let that person know if they are on the right track or if they have fallen off.
If they are on track, you want to let them know that you notice the excellent job that they are doing and encourage them to continue doing a fantastic job.
If you notice they are off track, you need to catch that as quickly as possible. Seeing someone getting off track quickly will stop wasting time and resources and correct them so they don't think what they are doing is right.
You don't want to wait until a performance review to find out they have gone way off track and now have to double back and redo everything they have been working on. Checking in with your team members often and providing feedback will help everyone meet their expectations.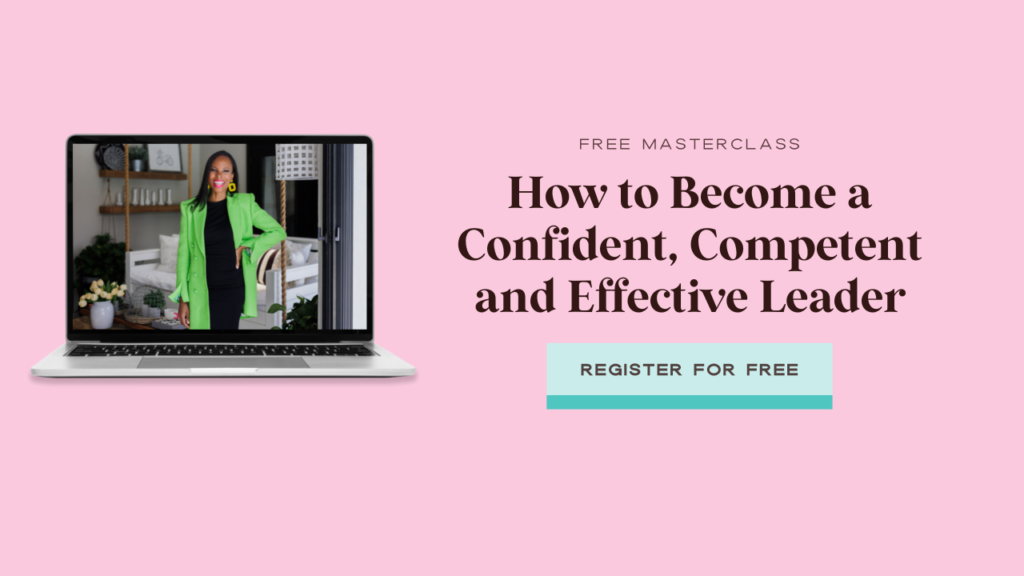 Conclusion
If you are a new manager and are struggling to set clear expectations with employees. Then, don't be shy to reach out to me and book a call to talk about my New Manager Accelerator Program and learn how the program can help you become an impactful manager with true leadership skills.