One of the most common pain points in employees is their constant frustration in understanding what their managers want. In fact, according to a last year's survey published by Gallup, team members agree they don't have clear expectations from their managers, and as a result, there's a lack of connection to the team's mission.
That's why it's so important, especially as a first-time manager, to learn the art of goal setting for employees. By establishing the right goals for your department, you can clear the path on what's to come and involve your employees in new development and initiatives.
If you're struggling with knowing which goals are right for your team, stick around. I'll show you the five steps to setting up goals for your employees and achieving outstanding results!
Benefits of Goal Setting for Employees
Ken Blanchard, an American Author famous for "The One Minute Manager Balances Work and Life" (add this to your book-reading list if you haven't read it yet!), said: "All good performance begins with clear goals." If we want concrete results from our team members, we must provide them with a clear line of sight. Don't assume that because of an individual's experience, they have the skill level required to complete a task. Your job as a manager is to provide coaching, resources, work tools, and information to ensure productivity and results.
Goal Setting for employees is beneficial in the following ways:
Increase Focus:  
Clear direction in the workplace produces a higher focus and better chances for your team to deliver the intended results and outcomes. Plus, a higher focus means every person is fully aware of their work impact, eventually making it easier for you to manage.
Motivation:
If you're looking for a free, long-term incentive for your team, set clear goals. Not only will your employees feel included and part of something, but they will encourage others to do the same. Having a clear objective can become an attitude and productivity booster.
Reduce Stress:
There's nothing worse than losing your sleep to uncertainty. Avoid stress by dominating the art of goal setting for employees. Fostering a relaxed workplace atmosphere will help your team members achieve better and more efficient results.
Growth Mentality:
Just as a pilot can navigate better through clear skies, a manager can lead a team more effectively when setting the right direction. Having a clear path can help develop a growth mentality in you and your team and will prepare you to tackle challenges, see failures as opportunities to learn, and work hard to achieve and overcome results.
With these many benefits in goal setting for employees, it's time to get to work! Follow this 5-step process and achieve better results:
Step 1: Determining the Goals.
Think about what your department needs. I always suggest that my first-time managers spend some quiet time assessing their department's challenges and opportunities.
During this time, consider the following questions:
Are your goals anchored toward professional growth and problem-solving? If not, is there a way to do so?
Do the goals align with the company's mission?
Can the goals simultaneously address and solve specific problems within the organization?
In which way will these goals help team members improve their skill set?
Brainstorming and getting feedback from your direct manager will help you develop a great plan to set the right goals for your team.
Step 2: Communicating the Goals.
Now that you've established the goals for your department share them with your employees. Make sure your general outline for the communication process includes the following elements:
Articulate the "Why": If you want your employees to commit, they need to understand what's behind that goal. Try to highlight how each objective aligns with the company's vision and emphasize the value of each employee's role in achieving these results.
Make it personal. Address how each goal will support the company and the team and, at the same time, how it benefits their growth and development.
Discuss Expectations, Progress Markers, and Measures: Set specific and measurable targets for each goal, establish checkpoints to monitor progress, and define the metrics used to track success.
Recap the Discussion: Summarize the main points of goal-setting to ensure complete understanding.
Set Up Follow-Ups: Schedule regular follow-up meetings to provide guidance, address challenges, and offer support throughout the goal implementation process.
Step 3: Support and Follow-Up.
The key to successful outcomes is rooted in support and constant follow-up. Make sure to have regular check-ins with your employees to check in on the goal's progress and provide resources to keep them on track. Like I always say, a supportive environment will guarantee your employee's engagement and increase efficiency and effectiveness.
Step 4: Celebrate!
Now for the fun part! Celebrate your team's accomplishments and highlight their wins each time a goal is reached. Not only is it a motivational booster, but it will create a sense of belonging that can improve your work environment. Try to be creative when celebrating reaching goals; from a small gift to a team gathering, these are opportunities to help you know your employees more and ways to support them in achieving results.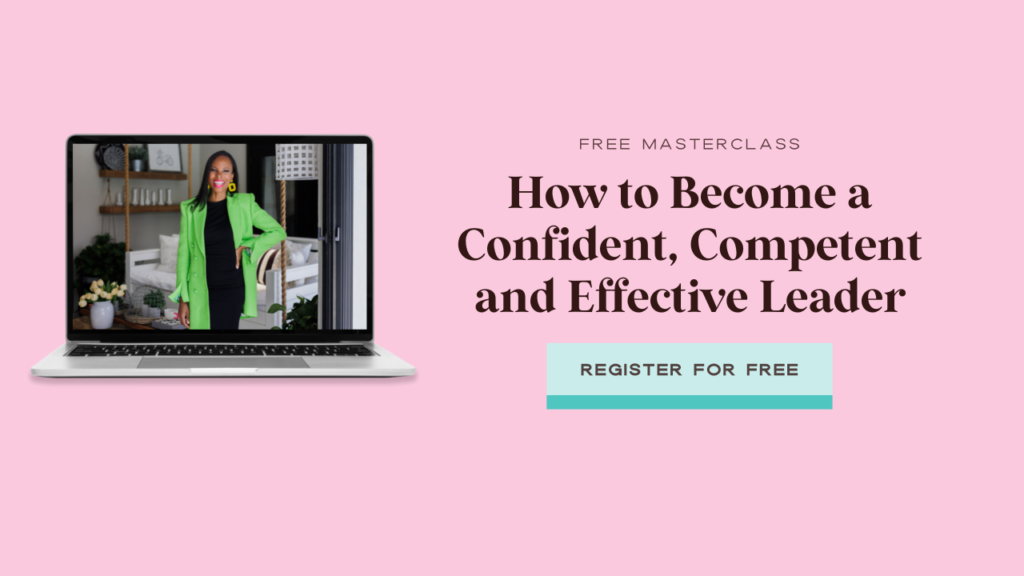 Step 5: Debrief.
A common saying reads, "You cannot improve what you don't measure." After all the hard work, evaluate what went well and what didn't in the quest to achieve these goals. Encourage open and constructive feedback to identify growth areas and highlight continuous improvement practices.
I hope this complete guide for setting goals with employees will help you achieve better results! Comment below with any questions you may have about goal setting. If you're looking for extra guidance as a new manager, check out the New Manager Accelerator Program, our signature coaching program for helping new managers excel and enjoy their new roles.