Updated June 30th, 2023
As a new leader, earning your team's respect is crucial to creating a healthy work environment. However, if you think your team should respect you because they HAVE to rather than earn it over time, you may be facing one of the consequences of not having their support and backup. That's why, in this blog post, we'll explore the most common signs when a team doesn't respect a new leader; I will also share some tips to tackle these challenges. Don't miss out!
But first, to really help you stand out in your new role, I highly recommend downloading The Ultimate Guide to Being an Effective Team Leader. A free downloadable interactive guide to help you show up and stand out and take the right action steps.
Signs your team doesn't respect you.
Let's cut to the chase, shall we? Here are five common symptoms your team doesn't have your back as a leader:
#1 They undermine you or flat out don't do what you ask.
If your team is late in reaching department deadlines, constantly late to work, or telling you what they will and will not do, then it's most likely because they don't take you seriously in the role. A team that doesn't care what their leader says or asks has lost all respect for them. If you're facing this scenario, I suggest you identify what caused the issue. Is it your attitude or way of communicating things? Whatever the reason, I suggest you try to focus on the origin of the problem and come up with a solution. Don't focus on people's attitudes because a true leader can influence their people and transform challenging situations into opportunities.
#2 Their body language reads that they are disinterested.
So much of our communication comes through nonverbal cues, and it's usually the thing that's hardest to hide. So while your team might not say it, chances are they are giving off how they feel through their body language. If they never smile in your presence, make solid eye contact with you, or cross their arms in a very distant way every time they talk to you, their body is transmitting that they don't respect you as a leader.
What you can do in these scenarios is just reach out and ask, are you comfortable? What can I do to help you feel more relaxed? Lending a hand and recognizing that you're willing to change something will help ease them up and hopefully build a bridge for an honest conversation.
#3 They ignore you and engage with you only when they have to.
If when you come in in the morning, they would rather have their heads buried in anything else but have to talk to you, something is going on.
I know some team members who have said they dislike their manager so much that they would rather send them an email than have to speak to them. That's not good for obvious reasons.
I know these situations can be uncomfortable for you, but I would advise addressing the elephant in the room. Talking without judgment or confrontation is the best way to understand why they lack respect from you. Simply say something like, hey, I've been noticing you're distant and hesitant to talk to me when I approach you. Is there a reason for it? Please feel free to be honest, and know that we're a team, and it's in my best interest to create a cohesive team and environment.
If you grab the bull by the horns, it will be easier to get their respect and attention, and hopefully, they will open up with you to let you know the main reason they might feel disconnected from you as a leader. The most important thing is to trust your gut and plan this conversation to make the most of it.
#4 High rate of absenteeism.
A team with a high rate of absenteeism may indicate that they do not value your leadership. If you have team members constantly calling in sick, they might just not want to be around you and are looking for another job with a much better manager.
Try to observe closely and get insight into why they want a change or are missing work. Are they tired of something? Perhaps you've been misunderstood or perceived in the wrong way. Again, having an open conversation will get you the cause and lead you to a plan of action to correct these symptoms.
#5 You're not informed of what's going on.
If you find yourself saying: why didn't anyone tell me, or why am I only finding this out now? There's a reason, and it's because they either don't want to talk to you or don't see the need to keep you informed. Both are a sign of disrespect. You need to get involved in what's going on. Showing a collaborative attitude will show your team that you're willing to put on the work and do your part.
If, after reading all of these symptoms and scenarios, you've found yourself as a first-time manager whose team doesn't respect them, here are some things you can do to turn the ship around.
How to earn respect as a leader
Tip # 1 – Lead by example
If you want your team to respect you and the role that they have – then you have to do the same. Take your job seriously.
You can't blame a group of people for not taking their jobs seriously when you continue to wing what you do daily, particularly if you're a new manager. I mean, they can see your lack of confidence, your hesitation, your mistakes, and that things aren't getting better, which means they know you're not taking it seriously. So I will say it over and over again – stop winging it and get yourself trained so that you can step forward with the proper skills and lead the team properly. Show your team that you are committed, dedicated, and follow through on your own responsibilities. Demonstrating professionalism and integrity will inspire your team members to do the same.
Tip # 2 – Take ownership of your mistakes
One thing that breaks down trust and respect in a leader is when they point the blame on their team when things go wrong but will happily accept praise when the team does something great.
I used to have a private Facebook group and to enter the group, you had to answer a couple of qualified questions so I could make sure that you were serious about learning. One of the questions I had was, what do you struggle with most as a leader? Someone wrote: I struggle with the incompetence of my team. I mean, that is such a messed up attitude, and I got to tell you the one thing about leadership that is always true is that any failure is actually on you. Whether you failed to train, coach, have a difficult conversation, or fire too late – those are all your choices. Any failure is actually on you and not your team. So if you find yourself pointing the finger outward, you must stop immediately because that eats away at respect.
Start by acknowledging your own mistakes. Admitting when you're wrong demonstrates humility and authenticity.
Moreover, it encourages your team members to be open and honest with you, fostering a culture of trust and respect.
Tip #3 – Take an interest in your people.
If you only care about the work and the results, chances are people perceive that you care about yourself, and as a result, you'll get a disengaged team and not care about their work impact on the team.
If you find yourself in this situation, your aim must be to build a good relationship with each person, showing interest in their needs and expectations. But, if you are starting from a place where there is already low respect, this will take some time, but eventually, by doing small things every day, you'll see the results of your hard work.
Tip #4 – Aim to remain fair and consistent.
One thing that irks employees is when a manager is inconsistent and changes the goal post on their team constantly or treats certain team members better than others. Ugh, talk about a recipe for disaster!
In all your decisions, feedback, or praise, make sure that it's always fair and consistent. Show your character by maintaining a straightforward attitude focused on the team's goal, how each person brings value, and communicating the results and the setbacks, so that all can help think of the best solution for moving forward.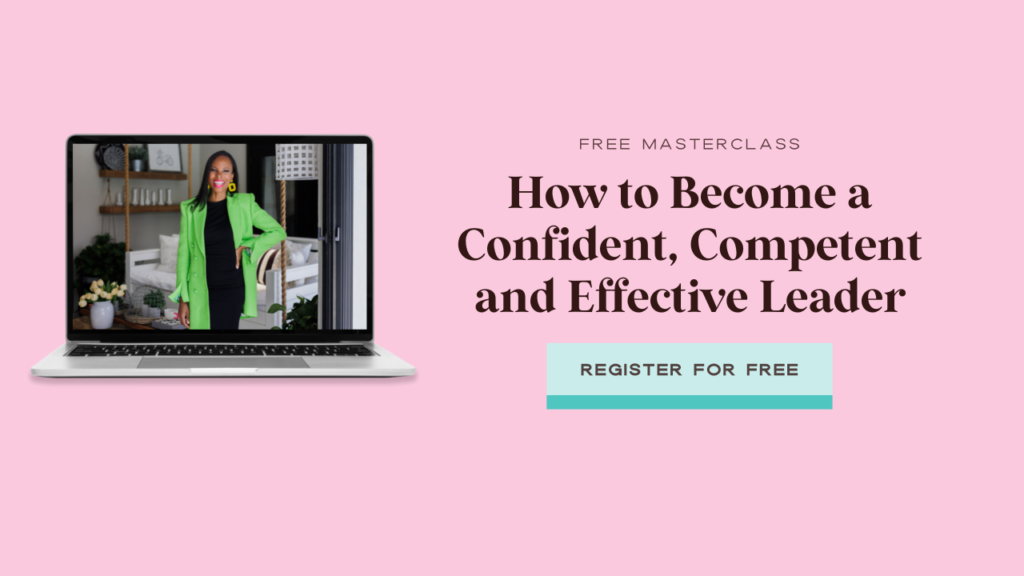 Tip #5 Set clear expectations
Clear expectations are one of the things you will hear me constantly repeat because this is the area that so many managers fail to do properly, and then they wonder why people don't know what to do or are constantly hitting goals.
If you don't have reasonable deadlines, you can expect people will not meet them.
If you don't set expectations on behaviors, then you can expect that behaviors will just decline.
You have to do the work upfront of providing people with guidelines and clear expectations so they can rise to them. Don't expect people to know what to do.
When your team sees that you are well informed and actively engaged, they will be more likely to respect your leadership. The great thing about setting clear expectations is that people start to see you as someone leading the team rather than someone with a title for title's sake.
Uff, that was a lot of information! As mentioned, earning your team's respect as a new leader is an ongoing process that requires consistent effort. By recognizing the signs of a lack of respect and implementing the suggested tips, you can turn the situation around and promote a culture of mutual respect, trust, and collaboration—comment below which scenario you identify with the most and how you tackle it.